The Southern Vegetarian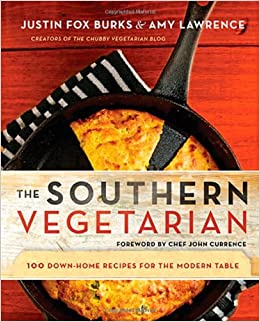 Amy Lawrence is known for much more than being the 9th grade English teacher. She and her husband Justin Fox Burks are the co-authors of three cookbooks. Their latest addition was "The Southern Vegetarian." Ms. Lawrence always knew she wanted to publish a third book, however she wasn't actively pursuing it. She was contacted by a publisher in California, and that is how the process began. She said that she "actually enjoyed the process of negotiating a contract for a book." Once everything was negotiated, and they came to an agreement that they liked, "it all became real." 
When writing the cookbook Ms. Lawrence did not know much about low carb cooking. She said "I love a challenge and I come to a new situation with a humble heart and an open mind. I think it's all right to acknowledge that you don't know a lot and to ask for help." When coming up with recipes she and her husband would play around with ideas and then try to make them work. 
Throughout this process creativity was crucial. "We had to create 100 recipes in about 3 months, so we re-made some recipes that weren't in our first 2 books and created the rest. Local chef friends shared some of their recipes, too." They worked with dietitians around Memphis  to make sure they understood the science behind the carbohydrates. "There are many parameters to low-carb cooking" they had to be innovative and meticulous to make sure their recipes met the guidelines.  
Ms. Lawrence said "Memphis is an amazing place to pursue something creative, she felt like she had constant support from everyone. She was able to work with many talented people to help everything come together. She said that she "had no clue that our cookbook would be released in the middle of a pandemic at a time when folks are cooking more at home." As the book continues to be successful we can't wait to see what Ms. Lawrence does next. 
Leave a Comment