Super Bowl 55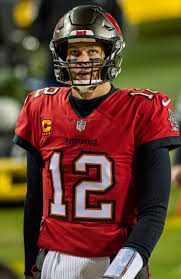 The anticipation for the 55th annual Super Bowl finally comes to an end after the game that took place February 7th 2021. This year the Tampa Bay Buccaneers faced off against the defending champion Kansas City Chiefs. Tom Brady, who made the drastic switch to Tampa Bay this year, played against the reigning MVP Patrick Mahomes. The Super Bowl took place at Raymond James Stadium, the home of the Buccaneers, in Tampa Florida. This was the first time in history a team played in the Super Bowl on their own field. While there was limited in-person attendance, there were still over 25,000 people in the stadium. This caused the NFL to receive an immense amount of backlash, as Covid- 19 cases continue to rise this year. This year's halftime show featured the popular artist The Weekend, he spent over 7 million dollars of his own money to ensure an unforgettable performance. 
This year's Super Bowl was a historic game, for many reasons. Tom Brady gained his first Super Bowl title while the Chiefs Patrick Mahomes, was still in Kindergarten. The Chiefs had the chance to be back-to- back Super Bowl champions. The last time that had occurred was in Tom Brady's 2003-04 seasons with the New England Patriots. 
Tom Brady shocked the world when he made the move from the Patriots to the Buccaneers. This was Brady's tenth time playing in the Super Bowl. CBS hosted the game this year. Coronavirus has dampened the spirits of many Americans this year, and Super Bowl 55 was an event many people looked forward to. However, 96.4 million people streamed Super Bowl 55, which is the lowest viewer turnout since 2007. 
Regardless of viewer turnout, Tampa Bay defeated Kansas City with a score of 31 to 9. This was an exciting game to watch, and many Americans enjoyed Super Bowl Sunday 2021.
Leave a Comment