COVID-19 Updates in Memphis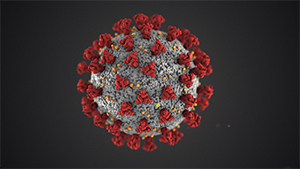 April 2, 2020
Shelby county COVID-19 cases have jumped to 638, with 5 deaths. As of Wednesday, mayor Jim Strickland has advised that only one family member at a time should go grocery shopping.
According to the Daily Memphian, Rhodes college students do not have to submit ACT or SAT scores for the upcoming three years. Along with that, a fundraiser for Le Bonheur, Le Bon Appetit, has been postponed to June. Hutchison graduation, may day, and sting fling have also been postponed to later dates.
March 25, 2020
As of today, in Shelby county, there are 135 cases of COVID-19. The diagnosed cases all around the United States have reached up to 51,542. Shelby county schools have announced that they are closed until further notice. Other schools in Germantown, Collierville, and Lakeland are out until April 24th for now.
The bookstore, Novel, has decided to start delivering to people's homes. They will deliver books, games, toys, crafts, workbooks, etc. to help stop boredom. Other restaurants in Memphis continue to deliver food.
There is a place to donate to help the people affected with COVID-19. The Daily Memphian lists a site to go to if you want to donate. If you would like to donate, visit the Mid-South COVID-19 Regional Response Fund hosted by the Community Foundation of Greater Memphis Foundation to help. https://www.cfgm.org/give-now/covid-19-regional-response-fund/
March 24, 2020
In the past four days, COVID-19 cases have jumped up to 93 in Shelby county. Mayor Strickland has put out a stay at home order that means everyone must be isolated in their own homes now for two weeks, and you can only go out to get supplies or for doctor appointments. This will start tonight. The Daily Memphian contends that a second St. Jude employee and a sheriff office employee have both been diagnosed with the virus.
As of today, the 2020 Olympics in Tokyo have officially been postponed due to the outbreak. According to USA Today, "It is the first time in modern Olympic history that a global health issue has disrupted the Games." It is set to be postponed no later than the summer of 2021 and the games will still be called "Tokyo 2020".
March 20, 2020
In the past week, the Coronavirus has become a threat in Memphis. Shelby county schools are out until the April 6th and other schools that are not a part of that system are out until March 30th. Most students across town (and the country) agree that they miss school and seeing their friends. Being stuck inside for days really shows how you can take school for granted.
Many stores are out of basic necessities such as toilet paper and some foods, and people have been isolated in their own homes. Throughout all of Tennessee, there are 160 cases of COVID-19. Yesterday in Shelby county, there were 4 diagnosed cases, yet today that number has changed to a 10 due to 6 new cases reported overnight.
Meanwhile, Overton park has decided to close all playgrounds and bathrooms, and the zoo has closed. Oakhall is also temporarily closed. Fox 13 News explains that, "Memphis is now the latest city closing all bars and restaurants to dine in customers and moving to takeout and delivery services only." This is because there is now evidence of COVID-19 being spread throughout the community. The Daily Memphian also shares that the Memphis barbeque races have been moved to June instead of April. Due to the spread of COVID-19 throughout Shelby county, this is a good reminder to stay isolated and continue to social distance from others.
Leave a Comment