Teachers' Internet Takeover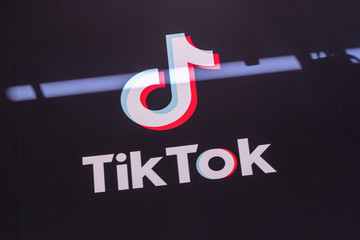 Tiktok has been a popular source of entertainment to people all over the globe. It has especially blown up in the Hutchison community. Ever since the school switched to distance learning, students and teachers have resorted to creating Tiktoks to bring smiles to the other members of the community. So far, teachers in the history department have taken the tiktok community by storm. Deborah Brown, Modern World History teacher, and Clay Francis, Department Chair, History and Social Sciences teacher, have both racked in thousands of views and have even ended up on the For You Page. But the question is: what are they going to do with all their new fame?
Both Brown and Francis have taken over the tiktok world. Both teachers stated that they originally downloaded the app to connect with their students more. Francis stated, "I decided to get a TikTok to stay engaged with my students. I knew that I wanted a way to bring joy to students' lives, and TikTok seemed like an easy way to offer a few laughs everyday by making a complete fool of myself." He even feels closer to his students, many of whom volunteered to help him navigate his way through the app. Brown also feels as if she is becoming closer to her students by showing a new side of her. She stated, "The TikToks show my more human side I guess. And so, yes, I think it brings me closer to the students." Although both teachers doubt that they will remain on the app once the quarantine period is over (unless they reach TikTok fame), they are glad to be doing something to entertain both themselves and their students. Mr. Francis has even gained a TikTok addiction. He caught himself scrolling through the app for three whole minutes, and it was a content overload for him.
TikTok has not been the only way the teachers have used the internet to connect. For example, many teachers from the Hutchison community have started various Facebook groups to encourage healthy habits such as exercise while being in quarantine. Louisa Koppel, director of Creative Dance, even gathered her neighborhood together using the media. She started another Facebook group that invited her neighborhood to have a giant dance party in front of their houses. Hutchison teachers and staff are struggling with the quarantine as much as the students, but they are taking this time to delve into the internet and create some fun memories.
Leave a Comment