Celebrities and Coronavirus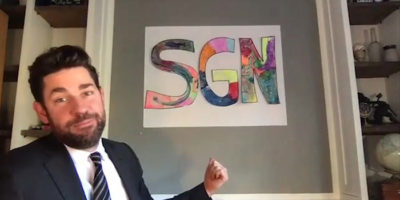 Kennedy Bell
Celebrities and Coronavirus
Coronavirus has had many effects on people in the past few months and has brought about a new reality. It is very easy to be negative during this time, luckily many celebrities are taking steps to lift up their communities and remain optimistic.
Schools closing is a major issue because over 22 million kids rely on their school for meals. In light of that, many organizations and groups have begun to advertise child hunger and how they can help. Television channels such as Food Network always try to help child hunger, but now they constantly urge people to donate food. If you were to turn on Food Network now, you would see an ad to help No Kid Hungry. It is not just Food Network, other channels such as HGTV and TLC are spreading positive messages and encouraging donations to charities.
Along with chefs, many late night television hosts have persevered and continued their shows from their homes, adding a more personal touch. Jimmy Fallon is releasing episodes of "The Tonight Show:At Home", with guests such as Jennifer Garner and Lin-Manuel Miranda. These episodes have a very playful and fun tone, he also includes his wife and daughters in them. Fallon says, "The show must go on is kind of the thing that we learned back when I did SNL." Along with Fallon, Stephen Colbert and Jimmy Kimmel have taken to recording at their homes but still making people laugh. John Krasinski has proven that you don't have to be a comedian or a late night host to make people laugh on video. He created a video series called "Some Good News" or SGN. On the show he reports some good news around the world with the help of other celebrities. He has also included musical performances by the original Broadway cast of Hamilton and a food special featuring Guy Fieri and Martha Stewart.
Many music artists are using Instagram live to connect with people, and take their minds off the pandemic. Dj Dnice has started "Club Quarantine " where he starts a live and dj's for the participants. He has invited other dj's to join and play songs back and forth to have a kind of battle.
  All of these things are one in an effort to lift everyone's hopes and provide them with a distraction from the bad news around the world. So, if you are in need of a good laugh or a simple distraction, go check out some of the new video series from your favorite celebrities.
Leave a Comment