Lights Go Out In Texas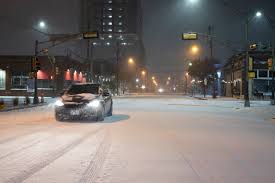 Snow has covered the South in the past couple of weeks. While most states are enjoying the snow, Texas is suffering from this winter storm. The power was stripped away from many Texan's, and dozens have died due to the cold weather. In addition, pipes have burst which caused many homes and buildings to flood. People.com explains, "While cold weather in Texas isn't unheard of, the extreme temperatures this week overwhelmed systems unequipped for such weather, prompting criticism and calls for change as to how the state and its power operate."
Texas is the only state with its own power grid. Due to this, they are not used to handling cold weather like states in the North. Half of Texas is run by wind turbines and natural gas. The snow and the wind have interfered with these power sources which caused them to freeze and stop working. "In the winter, it's harder to get natural gas supplies because they're much more in demand for home heating and uses like that." says Bill Magness the CEO of the Electric Reliability Council of Texas, for NBC news. 
Most are told to keep the taps running during a storm to keep the pipes from bursting, but now in Texas, there is a shortage of water. Like other states, Texas is having to boil their water in order to conserve. This results in low water pressure and some do not even have water at all. Millions have been troubled by the water situation, including businesses and hospitals. 
As the winter storm calms down, things have started to get better in Texas. The Washington Post reported that over two million Texas homes have gotten their power back in the past week. While some are still having to boil water lives without power, the state continues to recover from the storm. 
Leave a Comment