Royalty Walks the Hall
 10th grader Ruthie Richey is living out the dream of most young girls. Her pageant career started at the age of 10. In July, Richey was crowned USA National Junior Teen. This incredible accomplishment did not come easy, Richey says, "I worked so hard and knowing my work for the past 5 years payed off was soooo satisfying". On top of holding a national pageant title, she also is a dancer at Tennessee Ballet Theater Jr Company and has been dancing since she was just 3.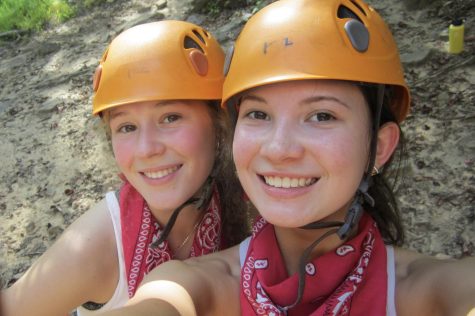 Pageant responsibilities, dance, school, and social life are all components that make up the schedule Ruthie has to balance. Richey says, "It is very hard, but is so rewarding in the end. A lot of my friends know that after I won my most recent title that I have been very busy, especially on the weekends. I know when I need help and my friends get me through a lot as well. I love it though and wouldn't change it for the world". Richey also provides insight into responsibilities, proving it's not all glitz and glam. "A lot of people don't know this but after you win a title the next morning you sign a contract agreeing to the responsibilities of being a queen and representing the organization. A lot of it is agreeing to the social media responsibilities, volunteering in your community, presenting yourself in a respectful and moderate manner, and representing the organization and promoting it well", says Richey.  She acknowledges that it's not all just her, giving credit to pageant coaches that work with girls on "interviews, resume building, community service appearances, wardrobe, and even walking."
The first title Richey won was USA National Miss Tennessee Preteen 2018. Ruthie's interest in pageants sparked from "knowing my mom did pageants growing up" and "watching Genevieve Geno, a senior, compete in the Delta Fair Pageant and was in awe." Richey asked her mom if she could start competing at age 10, and the rest is history. Richey says, "I knew growing up I always wanted to make a difference and make my name known and pageants and community service seemed like the best option. I plan to continue as long as I am still passionate about it and it still makes me happy!" gushed Richey. Flashforward to 2021 to winning her newest title, "I was shocked. This is a very prestigious title and I won a $5000 scholarship and over $100,000 worth of prizes and gifts. It was actually insane!" On Richey's Instagram (@usanationaljuniorteen) are posts showcasing her genuine reaction to winning, along with a video of her crowning. 
Richey's number one favorite thing about this whole experience is being able to meet people from all over the country. As seen on her Instagram, Richey is always jetting off to somewhere new for appearances, community service, and other events. Each pageant girl has a platform that recognizes and helps an issue or charity of their choice. Richey's service platform is Food Station 901 where she works on "eradicating food insecurity while raising awareness for bullying. I have a blog where I post stories of how food insecurity is seen in everyday life and provide resources for other kids to get educated on it and find ways to help" Richey explained.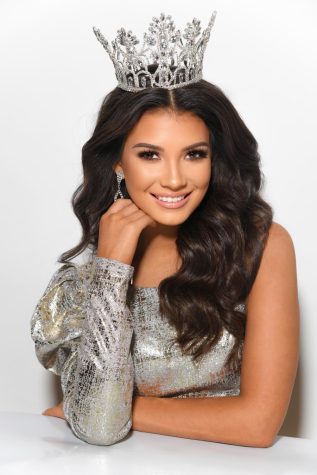 Along with advocating for food security, Richey strives to represent her cultural heritage through her pageants. On an Instagram post wearing a traditional hanbok dress she captioned it, "I literally love being Korean #proud". Richey says, "It was a very fulfilling moment knowing that I was 100% me on stage and able to celebrate who I am and where I came from. 
Richey shared her thoughts on the misconception of girls who participate in pageants, and how they are perceived by the general public, "I could write an essay on this. I am so embarrassed to tell teachers, parents, or people I am meeting for the first time that I do pageants because of the terrible stereotype that comes with it. I am proud of everything I have accomplished, but the second I tell someone I feel like they think I'm selfish and conceited rather than well rounded and service oriented. The pageants I do aren't the glitz Toddlers and Tiaras pageants. They are focused on community service, sisterhood, and women empowerment and during my year one of my goals is to promote pageantry in a light so that other girls like me don't have to be ashamed of the word pageant!" Richey says.
Leave a Comment