One Last Round for Wesberry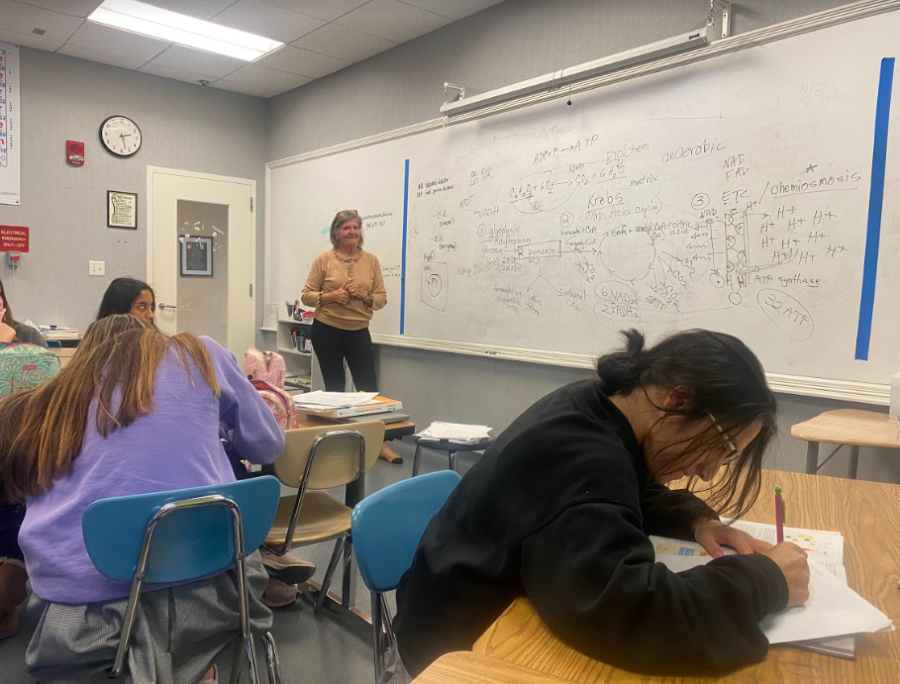 Tucked away in the science hall between Mr. Lofton and Ms. Fuson's room, Mrs. Wesberry is a knowledgeable teacher who has made a major impact on the Hutchison community and has officially announced retirement after this school year. After teaching for a span of 24 years she has been a significant part of the Hutchison community and will be dearly missed.
Before teaching at Hutchison, Mrs. Wesberry worked as a medical technologist in diagnostic immunology at Methodist Hospital. When asked why she decided to teach, she said, "I never thought about teaching until I was asked to teach in the Medical Technology school at Methodist and discovered how much I love to teach."
When she first became a teacher, Mrs. Wesberry did not teach AP Biology. Instead, she taught the honors and advanced honors versions of it. After a few years of teaching the subject, she was asked to teach the AP version of the class because the main criteria is "a love of the subject and a solid understanding of the curriculum," and she exceeded all of the requirements with not only a passion for the subject but also a masters degree in instruction and prior experience in the science field.
With both of her daughters attending Hutchison, Mrs. Wesberry has also seen the school grow as times change. She said that there are "more opportunities for students to expand their learning beyond the classroom and more opportunity for leadership and community outreach."
Mrs. Wesberry' s students also admire her as well, with several of her students highly praising her teaching skills. Junior Maddie Lee said, "I love Mrs. Wesberry. Even though I have only had her for a month, I love her interactive teaching methods because it helps me learn so much better."
As a beloved teacher, Mrs. Wesberry plans to spend more time with her children and grandchildren and travel with her husband after retirement. She said, "It's hard to leave a place that has been such an im
portant part of my life for so long, but it's time."
View Comments(1)