Fall Break Reads
October 4, 2019
Everyone knows how to choose a good beach read – something light, maybe with a little romance and a fast-paced plot. But how do you know what makes a good Fall Break read? Some of you will be going down to Destin one last time before the warm weather ends, but others will be going on college trips out west, camping with family in the mountains, or becoming reacquainted with your favorite spot on the couch. Here are some book picks for just about any place you find yourself this Fall Break:
1. One of Us is Lying by Karen McManus Imagine John Hughes' Breakfast Club (1985) meets murder mystery. Five teens from different social spheres – you've got the usual "criminal," "jock," "princess," and "brain" – are brought together in a detention that leaves one of them dead. Told in alternating perspectives, the four witnesses team together to find the killer and uncover some uncomfortable truths about each other and themselves in the process.
2. Bachelor Nation: Inside the World of America's Favorite Guilty Pleasure by Amy Kaufman It's everyone's guilty pleasure – you can't help but tune in every week to watch all the tears, backstabbing, and downright cringeworthy moments in "The Bachelor" and "The Bachelorette". But have you ever wondered what is truly going on behind the scenes? Investigative journalist, Amy Kaufman, reveals shocking practices – like producers manipulating interviews to create a new story line to sequestering contestants in the mansion – in order to produce Stockholm syndrome toward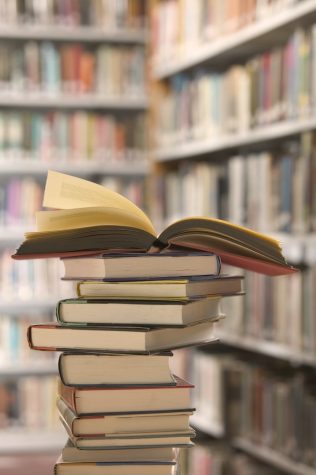 the bachelor or bachelorette. "Bachelor" fans and critics alike are sure to tear through this eye-opening book.
3. Beasts Made of Night by Tochi Onyebuchi For fans of Tomi Adeyemi's Children of Blood and Bone who are impatiently awaiting the muchanticipated sequel, Beasts Made of Night will quench your thirst for Afrofantasy. Set in a world where sins take the form of shadow beasts and 'aki,' or sin-eaters, consume the guilt of others, the aki, Taj, is called upon to eat the sins of the king. But when the king's sins threaten to overwhelm Taj, he becomes embroiled in a revolution that will have him questioning a world in which sins are exorcised rather than faced.
4. A Match Made in Mehendi by Nandini Bajpai High-schooler Simran "Simi" Sangha comes from a long line of Indian matchmakers, but she never thought she would get in on the family business.When she and her best friend Noah decide they are tired of blending in, they create a dating app that matches people in their high school. A great idea, right? It is, until she sets up a shy girl with the most popular boy in school and turns her high school's social order upside down. Check out this light-hearted book about following family traditions, overcoming high school stereotypes, and swiping right!
5. Odd One Out by Nic Stone This book is the love triangle to rule all love triangles! Coop has been in love with his best friend Jupiter for as long as he can remember. There is just one problem: Jupiter is only attracted to girls. When new-girl Rae comes to town, she realizes she is attracted to both Coop and Jupiter. Told in three perspectives, Nic Stone (Dear Martin)'s new novel deals with all the heartbreak and confusion of loving someone who does not, or cannot, love you back.