Travel for Less
March 1, 2019
Traveling to new places is a great way to experience the world and get away from all the stress back home. Unfortunately, traveling tends to be pretty expensive; however, there are several ways to get cheap plane tickets, hotel rooms, and activities to do that cost little to nothing. Here are my tips for travelling cheaply:
Plane Tickets: Buying plane tickets is usually one of the most expensive parts of traveling, but there are several websites that help you find the cheapest flights. Some great websites to check out are kayak. com, google flights, and justfly.com. These websites find all the available flights and compare them for you. When looking for plane tickets, visiting the websites multiple times will cause the price to increase. To avoid this, I recommend browsing the websites in incognito mode (CTRL+shift+n).
Eating: When traveling, try to avoid eating out at nice restaurants every day for every meal to save money. If your hotel room has a mini fridge, you can buy food from the grocery store and keep it in there, so you can eat it without having to go out and pay. Another great way to save money on your trip is eating the hotel's complimentary breakfast if they offer it. Also, be sure to do some research online or in guide books to find the cheapest places to eat.
Hotels: Hotels also tend to be pretty expensive, especially if you are going to be staying for several days. Just like with the plane tickets, there are a lot of great websites that will find the cheapest hotels and compare them such as kayak.com, hotels.com, and trivago.com.
Activities: Wherever you go, there will be free tourist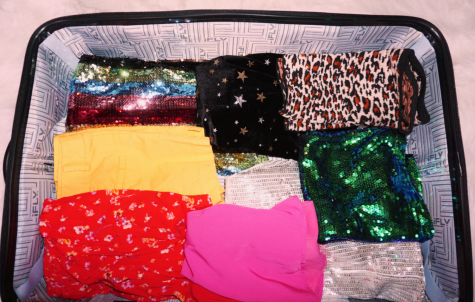 attractions or activities. Looking online, in guide books, or even asking the local people is a great way to find things to see or do that are within your budget.
Packing: When booking a flight, be sure to find out what bags you can bring for free and how much additional bags cost. If you are allowed one carry-on or a carry-on and one additional bag for free, try to pack everything into your carry-on and your one bag so you don't have to pay extra for your bags (refer to the guide for packing lightly).