DIY Art Spaces at Home
For artists, the quarantine has given ample time to create various projects and reorganize their workspaces. I noticed that my art supplies tend to get everywhere and create a large mess once I finish a project, and I never have anywhere to put them. To resolve this issue, I decided to create my own art space, and you can too by following these simple instructions.
Supplies needed- Acrylic paint, paintbrushes, and creativity
Step 1- find an old piece of furniture and an area to set up your creative space. In my case, I had a very old stand sitting in my room, but it could be an old dresser or whatever is available to you. It would also help if you gathered all the supplies you wanted to be in this area to help keep things organized.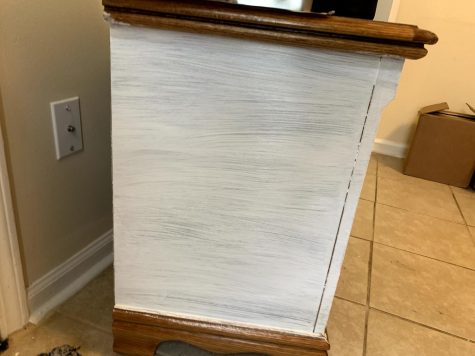 Step 2- prep the canvas. Unless your furniture of choice is already a bright color, you will want to cover the areas you want to paint in white acrylic paint. This allows you to layer bright colors on top without the dark background peeking through. To achieve this, you will need multiple coats of the white paint depending on how dark the furniture is. SInce my stand was fairly light, I only used about 2-3 coats.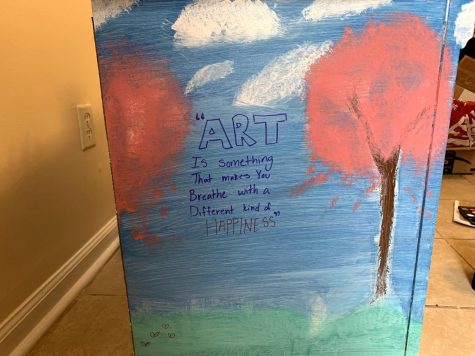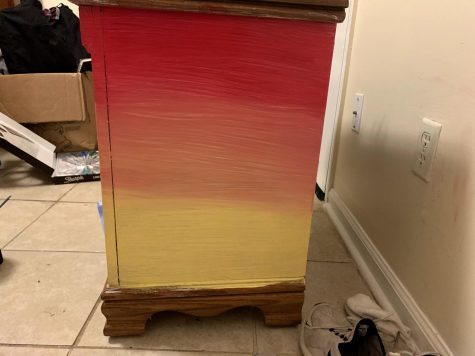 Step 3- let your creative side loose. This step revolves around your creativity. Find an image that inspires you or something you just find pretty and paint it on top of the white background. You can find easy references on sites like Pinterest, or you can just use your imagination. This is your space after all. For a little extra fun, I added quotes that help me feel better about my art and the process.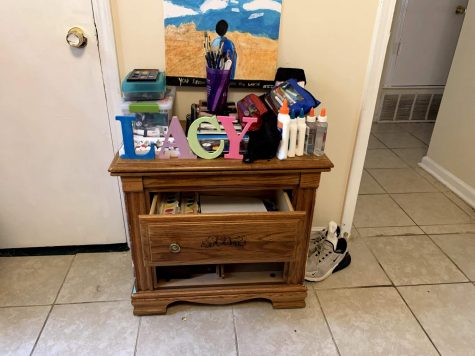 Step 4- organize it. Once everything is dry, it is time for the final step which is putting all of your art supplies in it. If it has drawers, I suggest putting in sketchbooks, various notebooks, and paint palettes. On the top, things like pencil bags, markers, paintbrushes, and tubes of paints can be placed there. To save space, put similar supplies in containers or bags and then place them on the furniture. Finally, add some special touches. Put art that you're proud of near it and just find cute objects around your room to decorate it.
Now you have your very own artistic space with all of your supplies in one space. Don't let this quarantine stifle your creativity and continue making fun art.
Leave a Comment