Cross Country Confidence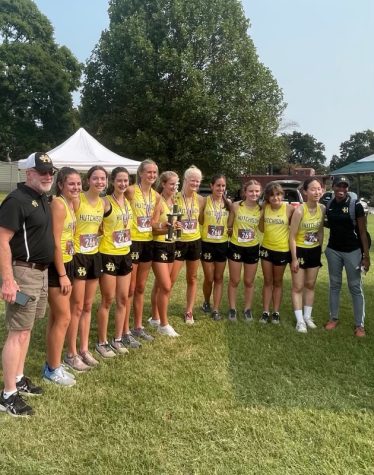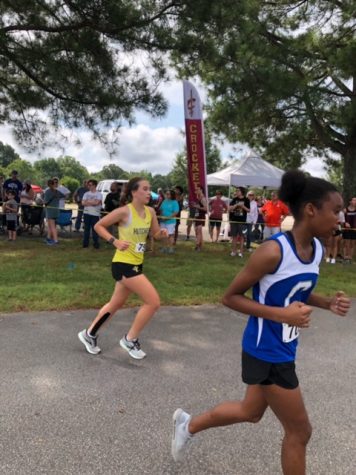 Hutchison's varsity cross country team has put in the effort and the girls are ready for a strong season. Annabelle Bridgforth '22 says, "I believe the team is successful because we have wonderful coaches in Coach McKee and Coach Gray! They really push us to do our best but without the pressure to make the experience stressful. It takes a certain someone to be a cross country runner, so the team as a whole is strong by its members, in general, being dedicated, hard-working teammates."
Hutchison had their first meet on August 14 at the West Tennessee Jamboree, placing first with a score of 67.
With 30 members on the team, encouragement and motivation are everywhere.
Sophomore Izzy Ellis says, "The thing that motivates me is just crossing that finish line and hoping to beat my time from last year." The confidence of the team is a product of the constant encouragement from the two coaches, teammates, friends, and family. The team has worked incredibly hard, from training in their own backyards to 5:00 A.M. practices. Cross country is a mental sport, as girls need to be fully dedicated to keep going. Ellis says, "There are so many times in a race where I am obviously uncomfortable and want to stop, but Coach Mckee tells me while I am racing that I have to beat the girl in my head that wants to stop." Many people view cross country as an individual sport but Bridgforth assures with this team it's not, "due to the team's comradery and the supportive team atmosphere."
As for Covid slowing down the past year, third-year member and junior, Katie Frazier, said, "Covid did change the meets because not as many people could run in each meet and there were different heats." However this year, the season seems to be getting back to normal, as heavy restrictions were lifted off the team and their practices. "Covid has not had too much of an impact in our workouts, as we can be unmasked outside, but locker rooms are assigned now for contact tracing. We have only had one meet so far, but it thankfully seemed to be quite normal, aside from having to wear masks in the van," says Bridgforth. The head coach, Coach Mckee, has ensured that the girls stay healthy and safe by following the mask mandate and modifying workouts. Mckee and Gray encourage girls to go cheer on the team at their future meets!
Leave a Comment