Addams Family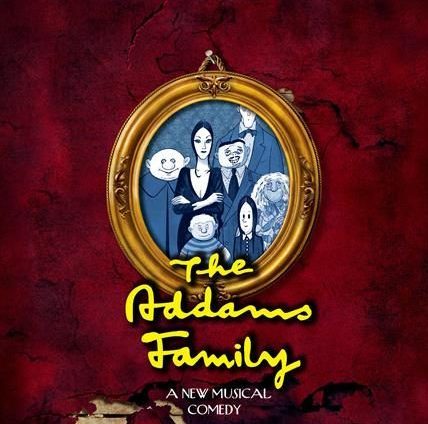 Enthusiasm fills the theater as people get ready for Addams Family auditions. The two day process involves singing, dancing, and cold reads from the script. This show is already a big one, as director Mr. Rapp created a website for auditions. The dark characters and interesting music are drawing a big crowd of theater kids and beyond.
This iconic show has been well received at Hutchison, and a surprising amount of people are said to show out for the audition process. While there are only a few main roles, one being the famous Wednesday Addams, there is no limit to the number of ancestors that fill the company of the show.
"The process is long and drawn out when searching for a musical," said director Jay Rapp. "We like to choose a style of musical that we have not done within the last six to eight years." Hutchison has a rotation of musicals that include music reviews and traditional book musicals. "We wanted something that was contemporary and new rather than classic," said Rapp. The Hutchison theater department also gets input from the thespian society at the end of the school year for the upcoming year.
"We want to feature the students here first and then involve guys from other schools," said Rapp. He is careful in the selecting process to choose a show that will be a good fit for the students and the pre k through 12 audience.
"One of my favorite numbers is the opening number called When You're An Addams," said Rapp. It introduces all the characters and the extended family, also known as the ancestors. During this six minute number, the ancestors come back from the Addams crypt to party with the living Addams. "It's a big party song, and there is a section in it when they dance the twist, the rigor mortis, and the bunny hop," said Rapp. Right after this number, you find out Wednesday has been keeping a secret about this boy she has been seeing behind her parents back.
This has been a year where people are really excited about the musical, which is mainly because people know of it," said Rapp. The raise of morale has encouraged many to want to audition for this fun show. "I always encourage anybody to come audition because we love getting new people involved. Auditions are intimidating by nature, but we try to keep it less intense." This year there is an audition packet that includes clipping from songs and scenes. People can choose particular characters to audition for, or just sing as part of the chorus.
"We are looking for personality and commitment to the show," said Rapp. The casting process is a difficult process, especially with so many people going for so few main roles. "We look at how well they fit the singing and acting of each character. It may be that it comes down to people's heights and how the people look together if there are multiple people talented enough for each character. "We know you guys, so come into the auditions and surprise us," said Rapp.
Leave a Comment